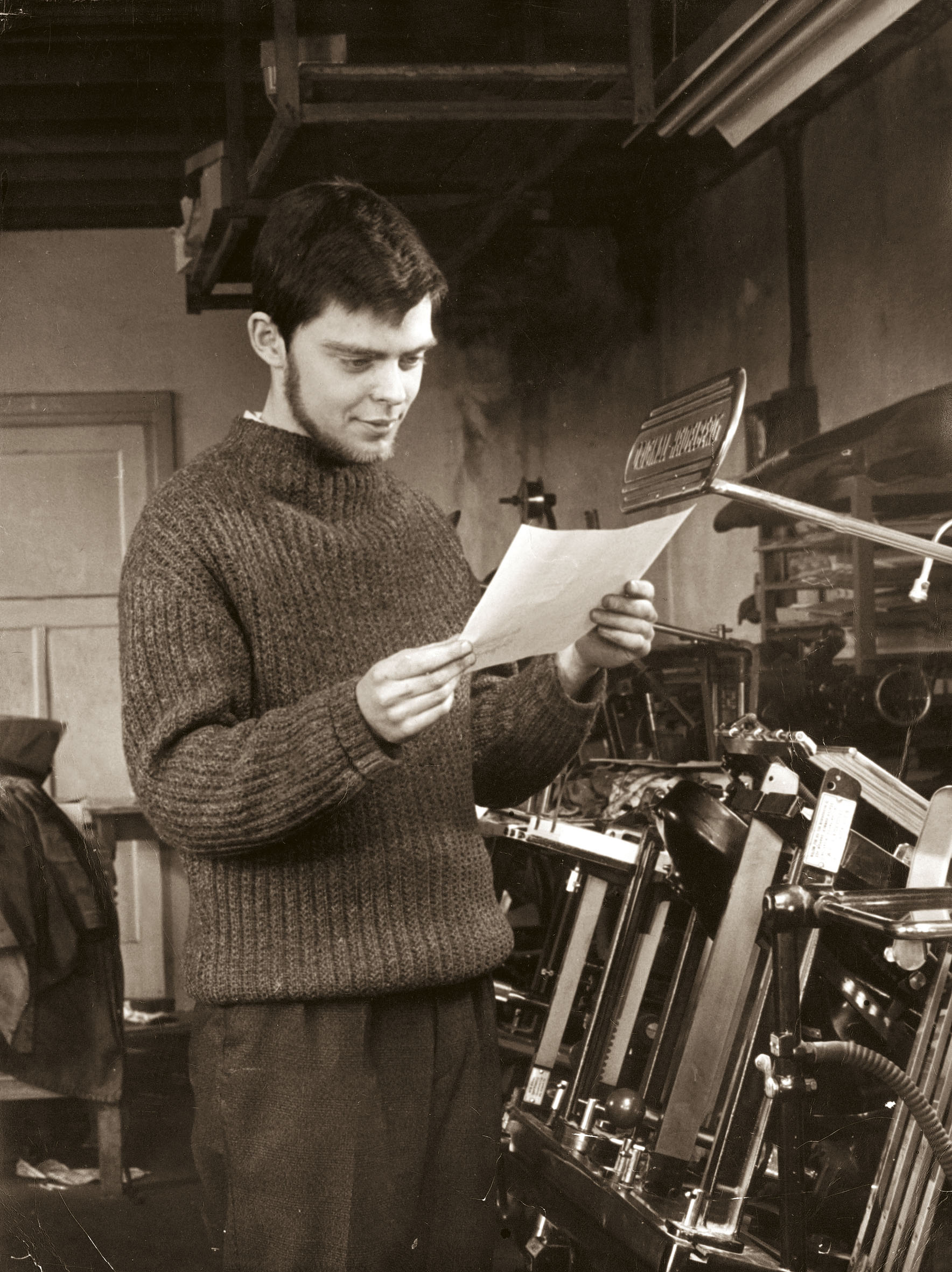 From the start in 1906 to royal status
Royal Printing Em. de Jong was founded in 1906 in Baarle-Nassau by Tjeerd de Jong. Together with his wife Godelieve, he provided commercial printing in the region and they were publishers of the local newspaper 'Baarle's Nieuws en Reclameblad'.
Financially solid
In the course of the last and this century, many printers have come and gone. Few are stable enough to withstand the challenges of new developments. Royal Printing Em. de Jong has been a stable, solid company in all respects from the start, based on a financially healthy business. As a result, the printing company has always been able to make new investments at the right times, making the family business an international leader in strategic and technological areas.
Royal
Based on its history and achievements, Drukkerij Em. de Jong received the 'Royal' designation in 2006 – on its centenary. A special award that we have been wearing with pride ever since.
International expansion
Royal Printing Em. de Jong has its head office and production location in Baarle-Nassau, on the border between the Netherlands and Belgium. In order to be able to serve retail chains internationally, in particular, various acquisitions have been made over the decades. The printing group currently consists of the following printers and service organisations:
Royal Printer Em. de Jong
Kampert-Nauta
Janssen/Pers
Mercator Press
Dessain Printing
Jungfer Druckerei und Verlag
Sylverlynx Media