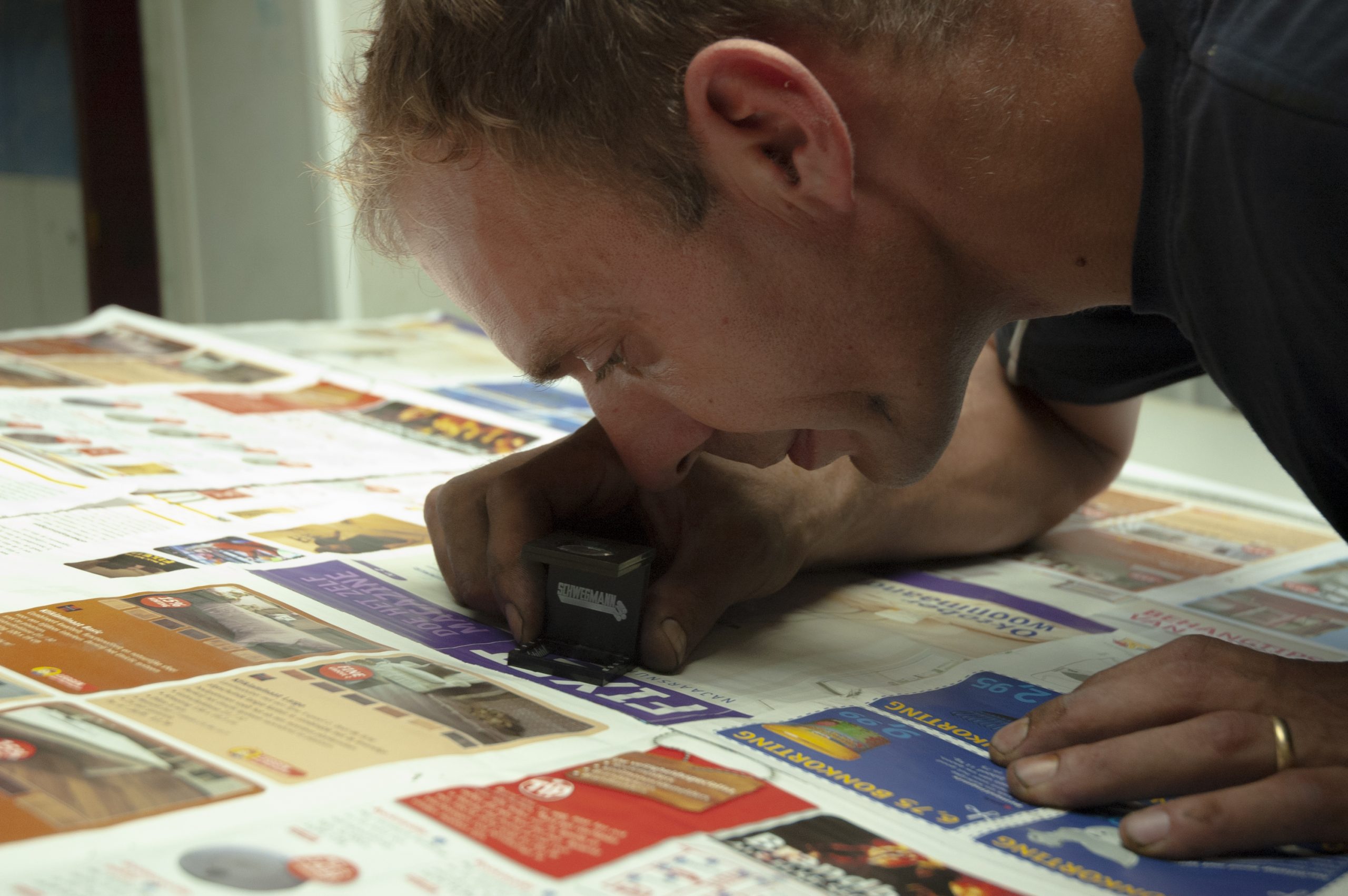 Colour proofs
When making colour proofs, we use the ISO 12647-2 standard with the corresponding ICC colour profiles. With the help of a correct profiling, a realistic indication of the end result can be presented. The profiles take into account the type of paper and the printing process used.
A colour proof, however, always remains a simulation of a paper quality with a whiteness according to the ISO standard. Not every paper follows an ISO standard. We therefore have to take into account the many nuance differences in whiteness and differences between the different paper suppliers. This may result in the printed matter deviating from the standard colour proof. To compensate for this somewhat, we as a company have developed a number of custom profiles in which the paper simulation uses a different whiteness than the standard. In this way the colour proof can also serve as an indication in these cases. At Royal Printing Em. de Jong we prefer to make our own colour proofs.
If you still wish to supply your own colour proofs, we request that you also print the Fogra Media Wedge v3. This colour strip enables you and us to check whether this proof can serve as a colour reference for the press. If your colour proofs are not provided to this reference strip or if they are made with a profile that does not match the paper, then we are forced to make colour proofs ourselves for production.